The most reliable Russian dating site
AllTverLadies is known worldwide for its reliable and trustworthy dating services. Our services help to connect single people from all over the globe and these connections result in dating, relationships, romance and marriages. We work towards connecting gentlemen from the Western countries who are single but relationship-minded and those who want to build a future with stunning women from outside of his native country. Single Russian women alongside with others from Latin America, Asia and Ukraine who are in the similar situation, sign up to AllTverLadies in the hope of finding love too. Both parties who sign up on our site are here looking for more than just a friend they're looking for a lifetime happiness; someone to stand by their side, someone to love them through thick and thin, and someone with whom they can build a family with. The vast majority of ladies on our website are waiting for you, and they are ready to communicate with you now. But a lot of them are not fluent with English and don't know it strongly enough to speak with people from the Western lands without some type of help and assistance. This is where we come in. Whether you've set your sights on a Russian dating service, an Asian service or anything else we are ready to help you to communicate with these women who you might go ahead and have a happy future with. AllTverLadies provide all of our clients with the aid of translation services to maximize communication, mail delivery services, phone introductions and plenty of other services you'd want from a dating resource.
If you want to begin Russian, Ukrainian, Asian dating, or Latin American dating we are here to help you communicate with your potential future soul mate. Legitimate Russian dating services alongside those for women from all around the world don't come around a lot because websites offering mail order brides quite often are mixed up in them, and sadly they give genuine dating websites a bad name. If you are looking for long term Russian dating then AllTverLadies should be your website of choice as we are here to help all people to build a life around their connection.
How can I find single Russian women?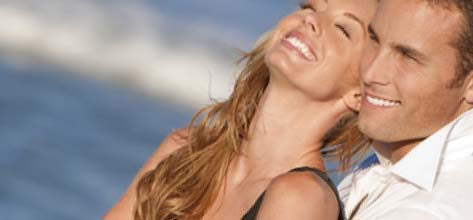 It isn't all that likely that you'll pop down your local pub or into the shop and find single Russian women just wondering around ready to fall in love. This is the reason why we created AllTverLadies as a way of connecting eligible guys who are ready to fall deeply in love while still creating a lasting future by the side of a stunning woman who is ready to reciprocate the love, settle down, have children, and grow old together.
There aren't loads of Russian dating services out there which is why we wanted to ensure that you are receiving the help you deserve to approach your future happiness. It isn't just Russian dating which we can provide you with, if you are interested in Latin American, Asian or Ukrainian women among others we can also help you.
Is your Russian dating service like ordering a mail order bride?
Sometimes women from other countries, which may well be in the developing world, list themselves on site like those which are connected with mail order brides in an attempt to find a man whose wife they can become in order to move from their current location across to the Western world. This would give them a better standard of life. These mail order brides sometimes put people off registering for Russian dating services because they think that the women on these sites are only looking to marry someone for economical purposes. This isn't the case with the ladies on AllTverLadies because our women are looking for an emotional and physical connection with a Western man like you.
Mail order brides often give the wrong impression to those who find dating sites which list women who are looking for a genuine connection with a man. We provide Latin American, Russian, Asian, African, Ukrainian and many other mail order brides but sometimes all these women can be mistaken with a genuine single woman who might list her name in a catalogue as being open to marrying a man from outside her country of residence.
Misconceptions with Russian dating is that it connects these women to the services provided by mail order sites which can make it look like women are just after one thing, and want a fast, easy solution in order to move away from the poverty in their country, or bad conditions that they might have been subjected to. A huge number of Russian women are not like this and want a partner in life; someone who will love them and someone who will want to create and build something special with them. In the long term a happy life is all that anyone wants, and at AllTverLadies we can provide both you and them with this.
Why do single Russian women come on these Russian dating sites?
Russian dating sites exist because in Russia there are a lot more women than men in the country. Most people dream of meeting the one, becoming a wife or girlfriend to someone and having a family but there are just not enough Russian men to live happily ever after with. Some single Russian women do want to become a wife to foreign men which are why services such as ours exist.
With the number of single Russian women increasing so does the demand for Russian dating services which is why our website is thriving with hundreds of beautiful, interesting women who are ready to settle down with someone they have a connection with. While many Western women become heavily involved in their careers, many are consciously deciding to not have children, and sometimes not even get married, so some Western men might find their dreams of a family difficult to get at home. Russian dating means that a Western man who wants to settle down can easily find the perfect Russian woman who would be thrilled at being their wife. Culture in Russia is becoming increasingly like the Western world and the ladies available will find it very easy to adapt their lifestyles to the environments of other countries. Our Russian dating services are here to help you find that woman who you may end up spending the rest of your life with. At AllTverLadies we not only will show you the ladies who you can connect with but we will help with any translation services that you may need and help with planning your meetings or dinner dates so that your Russian dating experience goes down the perfect route. Why not connect with these beautiful single Russian women and give yourself the potential of a perfect future? Our Russian dating services are here to give you the best chance of future happiness.
What if I don't want to meet single Russian women, but I want to meet a lovely Asian lady or a Latin American woman?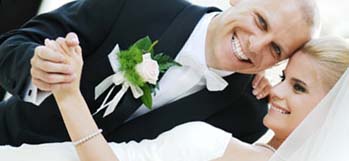 Everyone has different preferences when it comes to women and who they find attractive and interesting, so we don't just offer connections with Russian women, we can connect you with a host of equally beautiful, interesting women from around the world. Whoever you want to get to know women from across the world are here to help. Just register with our site and we can take care of the rest. Your future happiness could rest in the hands of our website so don't delay and sign up today, you won't regret it.
Do these women speak English?
A vast majority of the women who sign up on these sites unfortunately aren't native English speaking and cannot fluently communicate with you in your native language which is where our services come in. While the women are likely to pick up more English along the way from speaking to you - especially if you utilize our live chat services - you will need help with your communication. When you sign up with AllTVerladies we won't just leave you to your own devices we provide full on Russian dating services which include translation services so conversation is not stilted. We can even help you create meetings and dates, and give you the option to send gifts securely through our site. Pave your future by using AllTverLadies and you never know who you might find.