Many Orthodox churches celebrate Easter based on the Julian calendar, rather than the Gregorian calendar that is predominantly used in western countries. This means that the Orthodox Easter often falls after the Easter celebrations of the Gregorian calendar. However, in 2017, Orthodox Easter will be celebrated on Sunday 16th April and this event is likely to be important to Russian women and it is therefore wise to understand more about the culture of this date. Throughout Russia, Easter is considered to be the most important religious event and even trumps Christmas by way of celebration and prominence.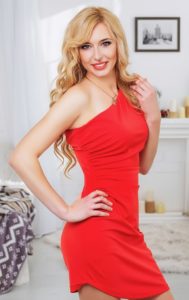 Some Russian singles, whether they be devout in their faith or non-practicing are likely to join children and adults in all parts of the country in the traditional activity of attending Easter Mass at their local church. Although the resurrection of Jesus is celebrated in Russian tradition, Russian women will also be acknowledging that the celebrations of Easter remained in place even through communist rule and as such, this annual event is recognized for religious and national importance in equal measure. Russian singles will be keen to explain that they see Easter as an opportunity to have their souls cleansed and their thoughts purified. This celebratory period is one where Russian girlfriends and their families strive for peace, happiness and share their hopes for the future and world developments. The church is the hive of Easter traditions throughout Russia and on the Saturday night, Russian singles and their loved ones dress in their best clothes, gather in the dark local church and observe how gloomy and dismal the world would be without faith. It was widely believed that devilish creatures roamed the land on the night before Easter and so people didn't usually venture outdoors unless it was to the safe haven of a church and these tales may be told by Russian singles to family youngsters.
Many of the traditional practices and activities that are fulfilled by Russian women during Orthodox Easter revolve around their family and food. This event is usually celebrated with relatives and most Russian singles will look forward to planning, creating and eating a feast, not dissimilar to the western traditions of Christmas dinner. Some of the common foods that are eaten during the festivities include Easter eggs, sweet treats, the traditional cheesecake called Paska and Easter bread. Russian singles are likely to be enthusiastic in explaining their planner role for the celebrations and detailing what foods they might be cooking or which dishes they look forward to most.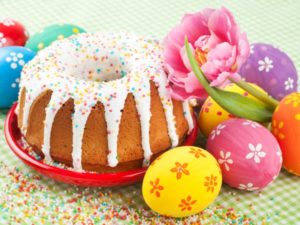 Following on from a hearty breakfast, where Russian women and others may decorate eggs and enjoy family time, many people take the opportunity to visit friends and other relatives to exchange Easter eggs and treats and pass on their good wishes. Families spend this day together busy with playing traditional games, going for a walk if the weather is fine and sending their congratulations to their dearest and nearest.