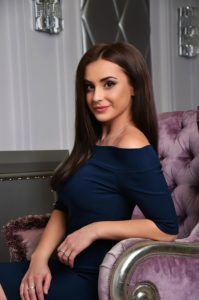 It's a world-recognized topic of humor that chick flicks versus action movies serve to cause great debate between couples. However, some films are able to accommodate all requirements and your romantic movie choice is likely to offer an excellent opportunity to impress your Ukrainian woman and establish excellent grounds for conversation. Whether you are fortunate enough to be in each other's physical company when you enjoy a film together or whether you watch the film apart but at the same time, sharing a movie can bring you and your Ukrainian woman closer together.
Many Ukrainian women watch movies in English in order to improve their language skills and it is always encouraged to suggest watching a movie in each other's language in order to increase cultural awareness for you and your Ukrainian single. Below are some suggestions for some of the best romantic movies to watch with your Ukrainian woman.
Love Actually – For a film that focuses on all of the complexities of relationships and romance, Love Actually is enjoyed throughout the world. It's a simple approach to romance, including long-distance relationships will certainly make your Ukrainian woman swoon.
Shadows of Forgotten Ancestors – A Romeo and Juliet story set in Ukraine. This is an older film but timeless and a true masterpiece of Ukrainian cinematography. Your Ukrainian woman is likely to be impressed with a suggestion to watch this film and may well not have enjoyed the classic herself.
The night before Ivan Kupala – This is a more arty film and so best suited to Ukrainian women who favor a more eclectic type of movie. This is an interesting choice for those who have an interest in Ukrainian mythology, though a word to the wise – it is a difficult plot to follow. That said, your Ukrainian single may find this an excellent conversational piece. If you'd like to have a nice evening with your Ukrainian partner, even if you are far away from each other, enjoy watching this film together. Your Ukrainian girlfriend will be glad to explain some moments of it to you as she knows the mythology and traditions of her country better.
Titanic – It's a film that had mammoth box office success across the globe and focuses on a historic event that everyone knows about but with its tragic romantic foundations, Ukrainian women are able to enjoy the love, lust, and heartbreak of this film whilst embracing one of the most pivotal points in English history.
No matter what your choice of a film will be, a nice evening with your Ukrainian woman will bring you both joy and watching a movie in a cozy atmosphere will make your feelings stronger.